Page Contents:
---

Anita's Suggestions
-------------------
From: Anita Legsdin (alegsdin/halcyon.com) on 11 Feb 1996:

You can use buckwheat in just about any recipe that calls for pilaf.
Most buckwheat recipes, however, recommend mixing one egg in with the
buckwheat before sauteing, to keep the grains from sticking together
into a mush. If eggs are out of the question, then perhaps pre-soaking
them for a minute or two in boiling water could work as well. Using
buckwheat in a pilaf recipe adds a nice, nutty zing!


---

Cooking kasha (buckwheat groats)??
----------------------------------
Newsgroups: rec.food.veg

From: canjard/succes.net on 24 Jan 1996:

Most recipes (including the package) say that you should coat the groats
with egg so the grains stay separate & don't clump. Any suggestions of
how to keep eggless kasha from becoming one big lump??

From: Rochelle Mitchell (rochelle/mitchellware.com) on 24 Jan 1996:

I make kasha all the time without coating the grains in egg.  I
toast them in a non-stick pan for a minute or two before
following the rest of the recipe. I hope that helps. Make sure
the pan is non-stick. You don't want the kasha sticking to the
pan instead.


---

Buckwheat Recipes Wanted
------------------------
I always cook kasha the standard boring cereal mush way, but I add a
couple tablespoons peanut butter. Sometimes even half a grated apple and
some cinammon. Anyway, not much of a recipe, but one of my friends got
hooked on it after I made it for him.

Posted by Erik Marcus to rec.food.veg.cooking on 13 Feb 1996.


---

Wild Rice and Buckwheat Loaf
----------------------------
1/2 cup whole buckwheat groats (kaska)
1/2 cup raw brown rice
1/2 cup raw wild rice
1 quart water (or veg. broth)
2 tbsp veg oil
2 med. onions, finely chopped
1 cup chopped celery
1 1/2 tsp salt
1/4 cup chopped parsley
2 tsp. ground cumin

1. Put buckwheat, rice and wild rice in a kettle. add 1 qt. water,
bring to boil, cover and simmer until tender (about 40 min). add more
water as necessary
2. preheat oven to 350
3. heat oil in skillet and saute onion and celery til tender, add to
cooked grains and remaining ingredients. turn into an oiled 3 qt.
casserole and bake for one hour

Posted by heynow/ix.netcom.com (brian & laura) in rec.food.veg.cooking
on 1995/12/08


---

Kasha Varnishkes
----------------
thelma/alpha2.csd.uwm.edu (Thelma Lubkin) writes:
> Could someone please post a recipe? I'm overlooking something
> very basic because my attempts to fake it aren't even close.

Gee, I just follow the directions on the kasha (buckwheat groats if you
are reading this and don't know what we are talking about) box to make
the kasha. I use chicken broth instead of water. Then I just cook up
the varnishkes (bow-tie pastas if you are reading this and still don't
know what we are talking about) according to package directions. Put
them together and toss. I didn't know there was any more to it.

Makes me think I need to make some brisket with onions and red wine so
the sauce can get all over my kasha. I can already taste it.

Kay Hartman (hartmans/ix.netcom.com) in rec.food.cooking on 1995/12/04


---

Kasha for Four
--------------
H.J. Sluiman recently wrote:
>We have a few kilograms of roasted buckwheat which apparently is
>also known (especially in eastern europe) as kasha. We read
>somewhere that it can be used in a similar way as rice, but we
>haven't a clue how to prepare it.

Yes, it's a staple starch food in eastern Europe, and it's a wonderful
change from potatoes, noodles, etc., especially with braised meats or
poultry, since their natural gravy makes an excellent topping for the kasha.
It also makes a fine vegetarian dish with the addition of other vegetables,
noodles, etc. Here's the basic preparation:

KASHA FOR FOUR
--------------
1 cup (227 mL) kasha (buckwheat groats)
1 egg
1/2 teaspoon (2.5 mL) salt
2 cups (450 mL) boiling water

In a saucepan that will hold at least one quart or litre,
combine groats and egg, stirring well. Place over medium heat, and
stir while the grains begin to separate. This roasting procedure
will smell heavenly. When all the grains have separated, add
boiling water and salt, cover pot tightly, reduce heat to low, and
allow to steam for about fifteen to twenty minutes. Can be made
well ahead of time of use. This takes well to addition of such
things as sauteed onions and/or mushrooms, or (to make the Jewish
dish called varnishkes and kasha) you may add cooked egg noodles
(bowknots are traditional) in the proportion of two parts kasha to
one part noodles.

Posted by Esther H. Vail to rec.food.recipes on 1995/12/01


---

Kasha (Cracked Buckwheat Groats)
--------------------------------
2 cups kasha
2 eggs
1 tbs miso
1 tsp black pepper
4 cups water
1 medium onion, chopped
1 clove garlic

Brown the onion and garlic in a little oil in the bottom of a medium
sized pot. Beat the eggs loosely, mix throuroughly with the kasha, and
place in a dry pan over medium heat. Stir constantly until the egg coating
is dry. Add to the onion, add water, miso, and pepper, and bring to
a boil. Immeditely cover and reduce heat to low; the kasha will
absorb the water in about 10 minutes, and is ready to serve right away.

For kasha varnishkes, add 1-2 cups of cooked bowtie noodles before
serving.

I don't know what happens if the eggs are left out; let me know!

Posted by Chuck Narad to rec.food.veg on 1995/10/12


---

Ajdovi "Zganci, pronounce as: zhgun-tzee
----------------------------------------
 1.5 lb buckwheat flour
 3/4 l salted boiling water
 a few tablespoons of lard with cracklings (garnish)

Roast the buckwheat flour (according to the Koro"ska style) in an ungreased
iron pan until the aroma appears, stirring constantly. Pour the salted
boiling water over the flour and continue stirring until small zganci begin
to form. Cover the pan and place over very light heat for ten minutes so
that flour swells. Brown cracklings in lard and use to garnish zganci.

Another way to prepare zganci is the following: Pour buckwheat flour into
salted boiling water, and after boiling five to ten minutes, make a hole in
the pile of flour with the handle of a wooden spoon so that the pile cooks
from the inside as well. Continue boiling for another 15 minutes. Pour off
half the liquid and save. If you wish small zganci, stir with two-pronged
fork and garnish in the pot. For softer zganci (in the Styrian ("Stajerska)
style), add some of the saved liquid and stir with a long wooden spoon 
until smooth. Scrape zganci from spoon with a fork into a bowl and garnish 
to taste.
From: Recipes for Traditional Food in Slovenia


---

Definitions from University of Illinois
---------------------------------------
From The University of Illinois, College of Agricultural, Consumer and
Environmental Sciences, Horticulture Solutions Series

Buckwheat
---------
Buckwheat can be grown as a green manure crop, a source of nectar for bees,
or as a crop for consumption.

Buckwheat can grow in most any soils, making it ideal for most of central
Illinois. It matures quickly, within two and a half months.

Sow buckwheat in April and August/September for a green manure crop, 
tilling it in as it starts to mature. July crops usually do better if seed 
is to be harvested as the plant flowers better in a cooler environment.

Seed at the rate of one and a half (1 1/2) bushels per acre or one to two 
(1 to 2) pounds per 1000 square feet. Fertilizer isn't necessary unless the
ground has been void of any growth.

As a green manure crop, buckwheat can be turned over and rototilled as soon
as it starts to flower.

For seed, harvest when the seed heads start to dry. Ideal storage is twelve
to thirteen (12 to 13) percent moisture.
http://www.honors.indiana.edu/~veggie/Glossary/buckwhet.html [now dead]

Soba Noodle
-----------
Buckwheat noodles resembling spaghetti, used in Japanese cooking.
http://www.honors.indiana.edu/~veggie/Glossary/SobaNoodle.html [now dead]

Kasha
-----
Technically, kasha is a porridge made from buckwheat groats, but in our
culinary language we often use the word kasha interchangeable with groats.

Groats are the hulled grains of buckwheat; they are three-sided in shape 
and resemble grains of wheat, oats, or rye.

In the U.S. today, buckwheat groats are eaten mostly by people of Eastern
European stock.

It can be cooked as an accompaniment to meat dishes, in hearty pilafs, and
as a savory stuffing for meat and poultry.

Kasha makes a good substitute for wild rice. Cooked kasha can also be eaten
like cereal and mixed with fruit, berries, honey, and milk.

Buckwheat groats can be whole or coarsely ground; both are often toasted to
add a nutty flavor. Kasha or buckwheat groats is available in most large
supermarkets, as well as natural-food and specialty stores.
http://www.honors.indiana.edu/~veggie/Glossary/janan181.html [new dead]

Blini
-----
A small pancake made of buckwheat flour and leavened with yeast. These
pancakes are often brushed with large amounts of melted butter and served
with caviar and sour cream. Other versions may be made of vegetable purees
or semolina flour.
http://www.honors.indiana.edu/~veggie/Glossary/Blini.html [now dead]


---

Buckwheat Pancakes
------------------
Description: Wheat-free, dairy-free!

 3/4 cup     buckwheat flour
 1/4 cup     millet flour
   2 tsp     baking powder
   1         egg
   1 TBS     oil
   1 cup     water (to desired consistency)

From: Walter's Web


---

Buckwheat Pancake Inspiration
-----------------------------
I finally got around to using some of the buckwheat flour (Hodgson
Mill) I have and used the recipe on the box (see below). The pancakes
were very good, but improved *immensely* when I added some no-sugar
raspberry granola with pecan bits (ordered from Walnut Farms). Too
bad I didn't have any buttermilk to try the buttermilk version- who
knows what culinary heights might have been reached?

Despite the success of the experiment, I doubt that I will make 100%
BW pancakes again, as they soaked up too much of the butter and maple
syrup. I had to keep adding butter (and calories) to those suckers to
make a difference. However if you or anyone you love needs to gain
weight after the holidays, this might be the ticket.

Hodgson Mill Buckwheat Pancakes
-------------------------------
1 c buckwheat flour
1 tsp baking powder
2 tbsp sugar
1/2 tsp salt
1 egg, beaten
1 c milk (I used 3/4 c and added more as needed)
2 tbsp melted margarine or butter

Mix dry ingredients together, add egg, milk, and shortening, beating
well after each addition (I just added the liquid stuff altogether).
Pour 1/4 c batter for each pancake onto hot, lightly oiled griddle.
Cook 1 to 1/2 min (sic) turning when edges look cooked and bubbles
begin to break on the surface (I adjusted the flame so that mine took
a bit longer to cook). Continue to cook 1 to 1-1/2 min or until
brown.

Buttermilk Buckwheat Pancakes: Use above recipe. Add 1 tsp baking
soda and substitute buttermilk for milk.

Posted by Curly Sue to rec.food.cooking on 08 Jan 1997


---

Buckwheat Pancakes
------------------
If you do eat bread, maybe you can eat Buckwheat pancakes. Here is the 
recipe (but I have to be honest with you, I purchased the Buckwheat pancake
mix at my HFS. It's much easier).

50g/2 oz buckwheat flour (1/2 cup)
50g/2 oz cornmeal (1/2 cup)
1/2 tsp baking powder
1/2 tsp bicarbonate soda
1 egg, beaten
400ml/12 fl oz buttermilk (or substitute) (1 1/2 cups)
2 tbsp melted butter or oil for frying.

1.  Mix the dry ingredients in a bowl.
2.  Combine the egg, buttermilk or substitute and melted butter or oil.
3.  Make a batter by adding the liquid to the dry ingredients, a little
    at a time.
4.  Lightly oil a heavy frying pan and slowly heat it.
5.  Fry 2 tbsp of the batter at a time in the pan. When bubbles appear
    on the surface and the edge looks dry, turn and cook the other side.
6.  Add a little water if the butter becomes too thick.

Variation: Replace buttermilk with half & half water and soya milk (or
cow's milk) or plain yogurt.

That recipe comes from Recipes for Health: Candida Albicans: Over 100 
Yeast-Free and Sugar-Free Recipes by Shirley Trickett. The one and only
recipe book I purchased when I started on the candida program. I 
haven't had time to try all the other recipes yet!

Posted by Diane D. Erickson to the YEAST-L list on 25 Jan 1997


---

Buckwheat Banana Bread
----------------------
2 Tablespoons flax seeds, ground
1/3 cup water
1 1/3 cups "white" (unroasted) buckwheat groats, divided
1/2 cup pumpkin (or other) seeds
2 tablespoons tapioca (or other) starch flour
1/2 teaspoon salt
1/2 teaspoon guar gum,* optional
1/2 teaspoon nutmeg or cinnamon, optional
2/3 cup chopped walnuts or other nuts, optional
1/4 cup walnut or other oil
2 cups mashed bananas, about 4 medium (see variations)
1/2 teaspoon unbuffered, corn-free vitamin C crystals
2 teaspoons baking soda
2 tablespoons boiling water

Preheat oven to 400, Combine flax seeds with water in a small saucepan.
Bring to a rolling boil and immediately remove from heat. Set aside to
soak until needed.

In a blender; grind 1/3 cup of the groats into fine flour. Place
strainer over a mixing bowl and pour in flour. Rub the flour through
with a spoon, returning unground pieces to blender: Repeat three times
or until all groats have been ground.

Oil and flour an 8x4 inch loaf pan. Tap the pan gently to coat the
bottom and sides with flour: Tap any extra flour back into the mixing
bowl.

Combine pumpkin seeds, tapioca starch, salt, guar gum and spices. Blend
on high 1 minute, stopping twice to scape the bottom. Add seed mixture
and  nuts directly into the flour; and whisk together well.

  (E-Z MIX TIP: measure 2 1/4-cups of water; pour into the blender jar.
   Mark the level and discard the water.

Combine in blender oil and add 2 ripe bananas, broken into 1" chunks.
Blend. Continue to add banana chunks until the 2-1/4-cup level is
reached. Add the corn-free vitamin C crystals and flax mixture. Blend
one minute.

Pour the liquid mixture over dry ingredients and mix thoroughly.
Dissolve baking soda in boiling water. Add to the batter and stir with a
few swift strokes until water disappears (don't beat it). Quickly scrape
batter into pan and place in hot oven.

Immediately reduce temperature to 325. Bake for 70 minutes or until a
toothpick thrust in the middle comes out dry. Remove from the oven and
cool in the pan for 10 minutes. Turn it out on a wire rack and cool
completely before slicing.

VARIATIONS
The following fruits may be used in place of banana.

Pineapple Bread - Simmer fresh pineapple puree 10 minutes. Substitute 2
cups of puree in place of bananas and proceed as above. (Save the
remaining pineapple puree to use as "jam on the bread.)

Applesauce Bread - Substitute 2 cups of Applesauce (preferably homemade).

Pear Bread - Use 2 cups of chopped, ripe pears.

Mystery Bread - Blend fresh, sweet green seedless grapes to make 2 cups
of puree.

*Guar gum helps trap carbon dioxide, producing bread with a slightly
lighter texture. It doesn't affect the flavor.

The next one is a little easier to prepare and  can be made with pretty
much any flour. I use tortillas for sandwiches and they freeze well.

From The Yeast Connection Cookbook
Posted by Jan M Gentille to the YEAST-L list on 28 Jun 1997.


---

E-Z Tortillas
-------------
11/4 cup any flour (not starch): (amaranth, buckwheat, corn, millet,
milo, oat, quinoa, rye or wheat - whichever you choose will determine the
flavor.)
1/4 teaspoon salt
1/2 cup water; room temperature
1/2-1 teaspoon oil, optional but use it especially with quinoa and
millet)

Whisk 1 cup of flour and the salt together in a bowl. Make a "well" in
the center and pour in the oil and water. Stir several strokes with a
fork until the dough clumps together in a ball.

Preheat a large griddle or 2 skillets. Scatter the remaining 1/4 cup of
flour on a bread board or piece of wax paper.

Break off balls of dough the size of a golf ball. Roll them in flour.
Flatten with your hand, turning often to keep them floured. As the dough
absorbs flour, the texture becomes more workable - like "Playdough."

Roll each tortilla thinner with a rolling pin or a smooth, clean bottle.
When thin, and 6-7 inches across, check both sides to see they're well
floured. Bake them on the hot griddle, one or more at a time (depending
on your equipment). Use no oil.

Bake about 3 minutes on each side. Once you get the feel of making and
baking tortillas, you'll do it quickly and easily.

Put the baked tortillas on wire racks or lay them on cotton towels.

E-Z MIX TIP: To work on wax paper - wipe your counter with a
damp sponge,lay the wax paper flat. The dampness holds the
paper in place and keeps it from slipping. When finished, fold
the paper several times an discard. Out goes most of your mess.

(Wax paper may contain traces of corn starch.)

From "The Yeast Connection Cookbook"
Posted by Jan M Gentille to the YEAST-L list on 28 Jun 1997.


---

Buckwheat Crackers
------------------
1 cup "white" buckwheat flour*
1/4 cup arrowroot or tapioca starch
1/4 teaspoon salt
3 tablespoons sesame seeds
2 tablespoons cold pressed sesame oil
1/2 cup water

Preheat oven to 400. Mix the flour, starch, salt and seeds in a small
bowl. make a "well" in the center of the flour and pour in the oil and
water.

Stir with a fork. As the flour absorbs the liquid, the dough will start
to clump into a ball.

Oil the center of a cookie sheet (the flat kind without edges is easiest
to work on). Leave the outer edge, about 1 inch, unoiled. Scrape the
ball of dough onto the middle of the cookie sheet. Pat it into a flat
rectangle.

Oil one side of a sheet of waxed paper or foil. Place the oiled side down
on the dough. Using a rolling pin or the side of a smooth bottle, roll
the dough out very thin. (It will approximately fill the oiled space
onto the cookie sheet.)

Cut the dough into 2-inch squares. Salt the tops lightly if you wish
(use a salt shaker to control the flow - and don't overdo it!).

Place cracker in the oven; immediately reduce oven temperature to 350.
In 12 minutes remove them from the oven and lift off the crispy crackers
around the outer edge. Put them on a wire rack to cool.

Separate the remaining crackers with a spatula. Turn the oven off and
return those crackers to the oven for 10-20 minutes until they're crisp
enough for your taste.

*Buy unroasted buckwheat groats and grind them into flour in your
blender. Measure the flour after grinding.

Author's note: No matter how many times she rolls the crackers, the
center ones always seem to be thicker than the ones on the outer edges.
Therefore she has adapted this recipe to reflect this tendency so they
will all be crisp.

From "The Yeast Connection Cookbook"
Posted by Jan M Gentille to the YEAST-L list on 28 Jun 1997.


---

Buckwheat Buttermilk Pancake
----------------------------
I have tried this recipe with tasty results.

3/4 cup GF Acadian buckwheat flour
1/2 cup rice flour
1/4 cup tapioca flour
1 1/2 teaspoons GF baking powder
1/2 teaspoon baking soda
1/4 teaspoon salt
2 eggs
1 1/2 cups buttermilk (more for thinner pancakes)
2 tablespoons vegetable oil

Stir dry ingredients into a bowl. Lightly beat the eggs, add oil and
buttermilk, just to blend. Prepare hot greased griddle. Pour batter with
large spoon to form desirable sized pancakes. Cook until bubbles appear or
underside is golden brown. Serve with maple syrup, or your choice of syrup.

Acadian Light Buckwheat Flour is available from: Bouchard Family Farm.

Posted by Hania Powch (HcpGF/AOL.COM) to the CELIAC list on 9 Jul 1997


---

Buckwheat and Potato Pancakes (NO wheat, dairy, corn)
---------------------------------------------------
These are awesome pancakes. Do not dilute the batter, it is better to
spread it thickly with a spoon. I double the batch and reheat for another
meal. This is if we don't eat them all in one sitting:-)

1 cup buckwheat flour
1/3 cup potato flour
3 tsp baking powder
1/2 tsp salt
3 Tbsp sugar (I used 1 Tbsp)
1 egg or substitute
3 Tbsp oil
1/4 tsp vanilla
1 1/2 cup soy or rice milk or use water
1/2 cup blueberries (opt)

Mix all ingredients and spread thickly on a heated greased grill or
frying pan. Turn when brown and cook until brown on the other side.

Posted by Valerie Van Spengen to the NO-MILK list on 26 Dec 1997


---

Kasha (Cracked Buckwheat Groats) (Ovo)
--------------------------------------
2 cups kasha
2 eggs
1 tbs miso
1 tsp black pepper
4 cups water
1 medium onion, chopped
1 clove garlic

Brown the onion and garlic in a little oil in the bottom of a medium
sized pot.  Beat the eggs loosely, mix throuroughly with the kasha, and
place in a dry pan over medium heat.  Stir constantly until the egg
coating is dry.  Add to the onion, add water, miso, and pepper, and bring
to a boil.  Immeditely cover and reduce heat to low; the kasha will
absorb the water in about 10 minutes, and is ready to serve right away.

For kasha varnishkes, add 1-2 cups of cooked bowtie noodles before
serving.

I don't know what happens if the eggs are left out; let me know!
From: http://weber.u.washington.edu/~caitzs/recipes.dir/grains.dir/kasha
[now dead]


---

Kasha, anyone
-------------
Kasha is buckwheat, and you can usually find Kasha in the Jewish food
section of the supermarket.   Buckwheat is not really a grain, and
I think it contains more protein.  Use it as a sidedish as you would
rice.  You can either cook it just like rice, or the traditional way
was to mix a raw egg into the kasha grains, and cook while stirring until
it's dry and separate, and then add the water and cook like rice.
The egg gives it a firmer texture, without the egg it's much softer.

Posted by jamie/bozo.local.net to alt.folklore.herbs on 20 Feb 98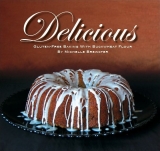 Delicious Gluten-free Baking with Buckwheat Flour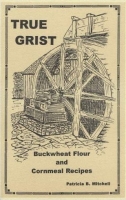 True Grist: Buckwheat flour and Cornmeal Recipes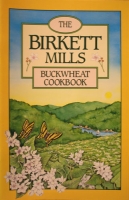 The Birkett Mills Buckwheat Cookbook